Courtesy Toyota of Morgan City, La.
 Your Local Import Dealer!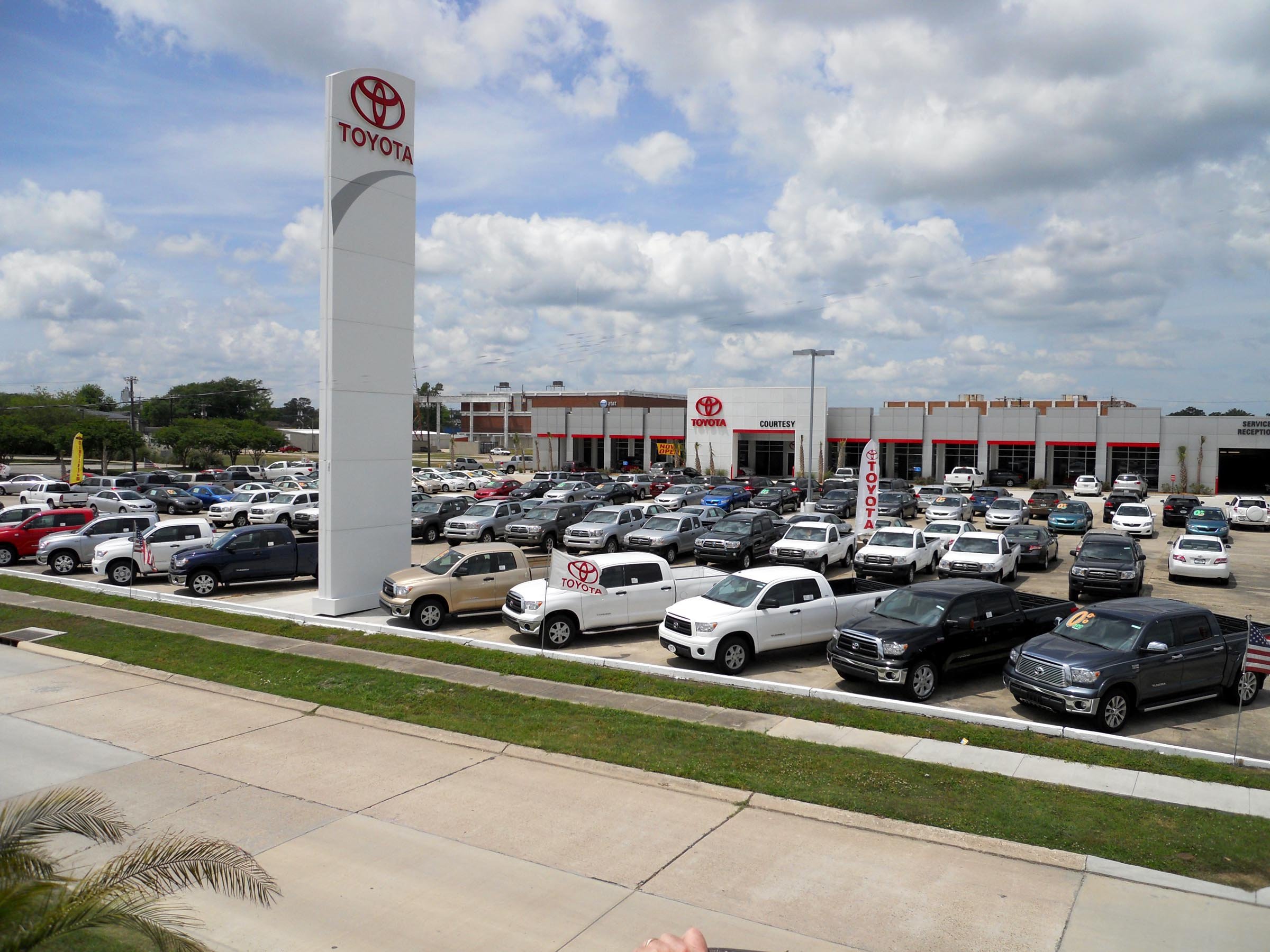 The Courtesy Automotive Group has been serving customers in Morgan City and the surrounding area for the past 10 wonderful years. We have the highest quality, one of the most reliable and dependable automotive team in our area. We are very excited to announce that our NEW State of the Art Building is now open! We invite you to stop in for a visit. We are located in Morgan City, Louisiana. Only 25 minutes from Houma, and a just Short drive from Lafayette, Baton Rouge and even New Orleans. We are conveniently located on the Corner of 9th St. and Brashear Ave. Between Hwy 70 and Victor II blvd.
We have a large selection of New, Used and Certified Vehicles in our inventory. We have many trucks in 2wheel drive as well as 4wheel drive in both the Tacoma and Tundra pick-ups. We also have Sequoia, FJ Cruiser, RAV4, Highlander, as well as the all new 4Runner. If fuel economy is what you are looking for, check out the Yaris, Corolla and the popular Hybrid Synergy Drive models; Prius, Hybrid Highlander and Camry. The Camry is the #1 selling car in America for 5 straight years and now Motor Trends Car of the year !! The all NEW 2011 Sienna which is rated one of the safest Minivan on America's highways. We cant forget about the luxurious Avalon and Land Cruiser with more to offer than ever!
 If you find exactly what you want, let us know what features are most important and We will go over some options with you.When we find the right vehicle for you, We will take care of everything else. Our personal goal is to make your new vehicle purchase as timely and enjoyable as possible. Tell us what you consider the most important thing in your car-buying experience and we will make it so.
Phone: 985.380.2395   Address: 1105 Brashear Ave. Morgan City, LA 70380.