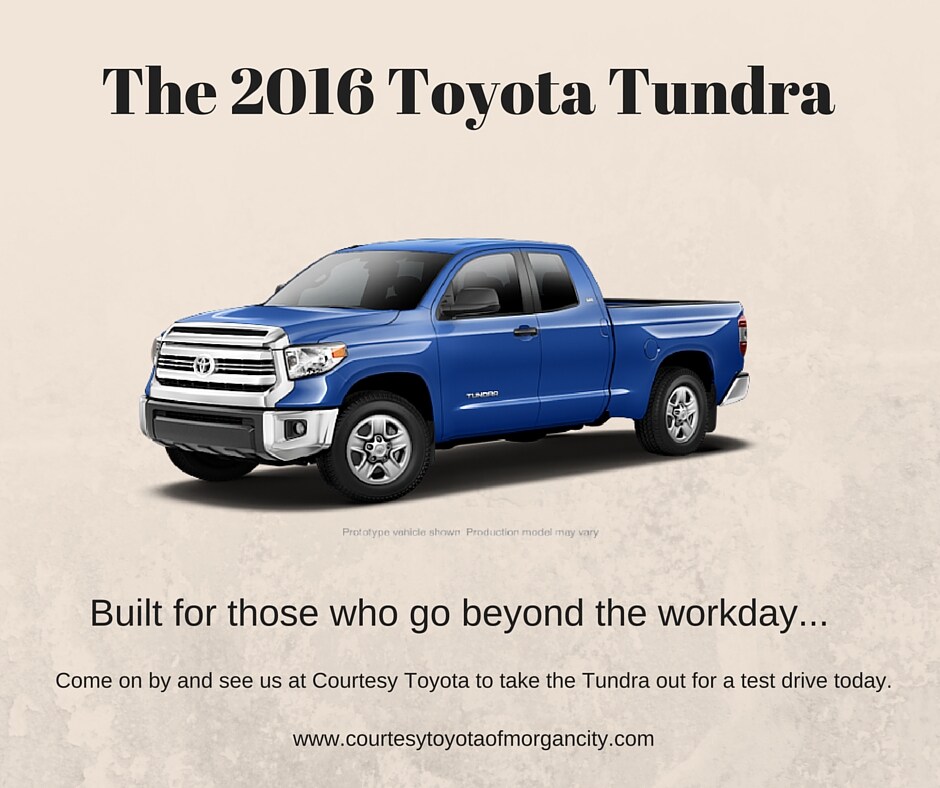 Toyota has been building one of the toughest trucks around for over 50 years and has come to learn a lot. A truck is more than a tool--it's a true partner, ready to help you build your next great idea. The 2016 Tundra has the unwavering capability to help you tackle it all. Whether you are hauling your crew, supplies for the job or towing your boat for a day of fun on the water, the 2016 Tundra can help with it all. No matter what the day or evening holds this truck is ready for a day on the job site and a night on the town with plenty of style and class.
A lot of pride goes into building a Tundra. A dedicated team of Texans proudly assembles every Tundra in San Antonio, Texas. So it's no surpise that Tundra owners are mighty proud of their trucks. After all, it's a truck with the full-size strength you need to get the job done. Whether your're towing the family fishing boat, or hauling a pallet of lumber, the full-size Tundra's got you covered.
If you haven't taken a Tundra out for a test drive we invite you to come on by and see us. We'd be happy to assist you any way that we can. You won't be disappointed, we guarantee it...
Give us a call at 985-380-2395 to schedule your test drive today